Whether your need is for a simple fabricated entrance package or complicated sloped wall, Architectural Glazing Systems, Inc. can provide the fabrication services you require. Founded in the spring of 1992, "AGS" has been assisting companies since then with quality custom fabrication for a variety of projects in both new construction and retrofit of existing buildings. Our abilities run from custom entrances and projected window systems to curtainwall and even fabrication of your own material.
Architectural Glazing Systems remains a proud entrepreneurial company with deeply rooted traditions of quality and service. The principals at AGS have many years of experience in metal fabrication, and are aware of the latest developments in technology. With AGS you will deal with concerned, hands-on, conscientious individuals at all times.
Our modern headquarters and fabrication facilities are conveniently located in Avon, Massachusetts where we are able to quickly ship finished, ready to erect, sections to the entire New England area and beyond!
Call us today to discover how we can assist you in making your next job a smooth and profitable. experience.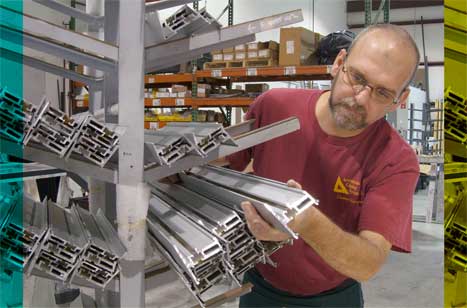 © 6/2008, Architectural Glazing Systems, Inc.